Bathroom Fitter in Gravesend
I am a bathroom fitter based in Gravesend and offer bathroom installation services throughout Kent, including Dartford and Longfield. To get a free quote for your bathroom installation, call Primary Flow Ltd Ltd at 07813586111 or 01474 630211.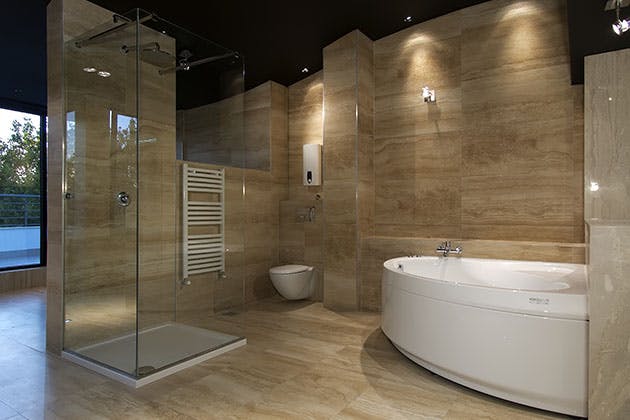 Bathroom Installation Services
It's the most important room in your house, and it's a substantial investment. Competent design, high-quality products, professional installation, and industry-leading project management are all important factors in ensuring that your new bathroom looks beautiful. For busy homeowners, I design, supply, and build bathrooms.



What are the benefits of having me install your bathroom?
As a professional bathroom installer, I have great customer service skills, as well as the patience and understanding to work with even the most demanding customers to design their dream bathroom. I ensure that I deliver quality from the initial quote to the end stress-free outstanding bathroom installation. I'm also trusted by major plumbing manufacturers including Surestop & Stuart Turner so you can be assured that I can make your dream bathroom a reality.
Exceedingly good work & attention to details. And very helpful. Would have know hesitation in recommending Tony Jacobs


⭐️ ⭐️ ⭐️ ⭐️ ⭐️
View some of my most recent projects in my gallery to see the amazing quality of my bathroom installations. You can also read some feedback on my reviews, such as the one above, to find out what my clients think about my bathroom installations.

Please contact me if you need highly skilled bathroom installation services
If you have any concerns about my bathroom fitting services or would want to request a quote, please contact me. Call me at 07813586111 or 01474 630211, email us at tony.jacobs@primary-flow.com, or use my contact form. I am a bathroom fitter that works in Kent, covering Gravesend, Dartford, and Longfield.
Thank you for visiting my website; I look forward to hearing from you soon.